This is always a topic of conversation when starting the buying process and it's one of the most important to be informed about. This article is super helpful in breaking down some key point, but as always, reach out to me with any questions you may have! I have great contacts in the lending industry who are ready to help you with the mortgage process!
https://www.buzzfeed.com/rocketmortgagebyquickenloans/heres-literally-everything-you-need-to-know-about-mortgages?bfseed=sodisco&distro_platform=facebook&utm_term=.pwyGgVlNj3#.svQ7RLBYDK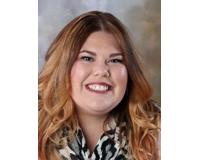 I have lived in several areas throughout my life, but I am always being drawn closer to the city of Cleveland. I was raised in Monroeville, Ohio and currently reside in Lorain, Ohio. While living in L....
1 comments in this topic